JAPAN TRAVEL GUIDE 2021
Japan – one of the most beautiful and amazing country, a country that is progressive, eco friendly, beautiful, known for its discipline and values all around the world and if you are planning a trip to Japan, I am sure it will not disappoint you in any possible way, let's begin
Things to do in Japan
MOUNT FUJI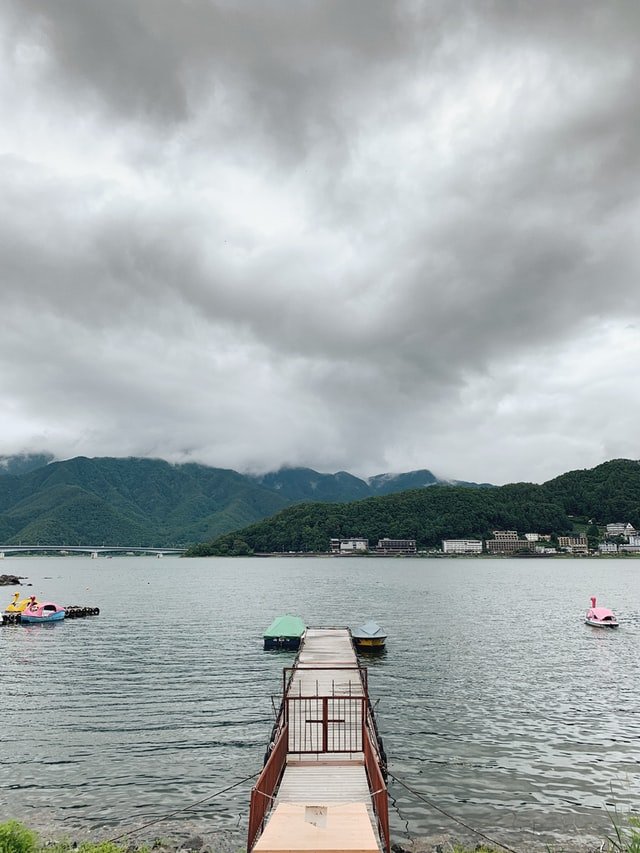 And all you adventure lovers out there, assemble!! Because you have the opportunity to climb the highest active volcanic mountain – MOUNT FUJI in Japan, situated at the southwest of Tokyo city (capital of Japan), Mount Fuji is also a sacred mountain as the people and believers of Shinto Religion worship it.
The opportunities of activities that you have here are – climbing during July and August, visit any or all of the five lakes situated around the mountain, enjoy skiing at the base, visit the art museum, and FUJISAN SENGEN SHRINE.
CHERRY BLOSSOM FESTIVAL
Festival of spring that lasts for two weeks, it starts when flowers called SAKURA and UME blooms all over the region, the festival traditionally known as the HANAMI festival will soothe your eyes with the view and essence of Pink Delicate flowers. You can visit any Garden of Japan to experience this beautiful view during spring.
TOKYO
The capital of the country, the city that represents the essence of the country as it has some world-class attractions for you in its treasure. You can visit Tokyo Disneyland, Tokyo Tower, Grandeur of the MEIJI SHRINE or you can visit the famous ROBOT RESTAURANT, or you can choose between Japanese pinball parlors, nightclubs or Karaoke Bars, the city has everything, what you have to do is choose the place according to your interests to make it most out of your visit because you want every moment to be memorable, and do not forget to devour the delicacies of local foods like grilled seafood, fried tofu, ramen, and chicken skewers with local beer and sake.
IGA-RYU NINJA MUSEUM
Located in Igyaru, the ninja museum is a village museum that that offers you the experience and information of the art that was mastered by the Japanese people in medieval times. The museum has exhibitions of costumes and weapons of ninjas, a mini show that gives you an insight of the life of ninjas, and the most wonderful and amazing thing that you can do is you can try a hand at learning this art and then you can flex about it everywhere (I am packing my bags right now).
And for your loved ones you can buy some rare ninja souvenirs from the shop that is attached to the museum.
NISHIASAKUSA
Foodie army, assemble!! This is your area of expertise, location is Sometaro Restaurant in Asakusa, a restaurant that specializes in OKONOMIYAKI dishes and Okonomiyaki is a popular and delicious pancake dish, filled with different vegetables and dripped with some mouth-watering sauces on top, and after devouring this delicacy you can visit the famous Sensoji Temple nearby.
OIRASE NATIONAL PARK
And for nature lovers as well as some environmental adventurers, this is the destination that will give you that adrenaline rush and some amazing memories. The park has an amazing variety of flora in shades of red, yellow and orange in autumn and lush green trees and the stream of Oirase with numerous waterfalls falling down with it and the park also has locations of hiking and camping amid the woods,
DISNEYSEA
One of the best Disney theme parks where you can spend an entire day easily as it has something to do for all, either you are an adult, a teenager, a child or a senior citizen, you will enjoy it, and the amazing thing is that there is a Disneyland park known as Tokyo Disneyland, is located right next to it, so do plan at least 2 days from your schedule to visit both of them.
UNIVERSAL STUDIOS: THE HARRY POTTER WORLD
Yesss! You have read that right, the HARRY POTTER WORLD, universal studios in Japan has a harry potter world, and you can take a walk through Hogwarts in this world, for all potter heads out there, this is a dream and for the visitors, the world of wizards are waiting for you in Japan.
SUSHI
And your trip to Japan will turn into a huge disappointment if you didn't do this – eat sushi, you may have eaten it before but in Japan, you will have the raw and original experience of it because it is the signature dish of Japanese cuisine, in Japan you may have to follow some rules of eating the sushi and you can try the vegetarian ones also.
KIYOMIZU-DERA TEMPLE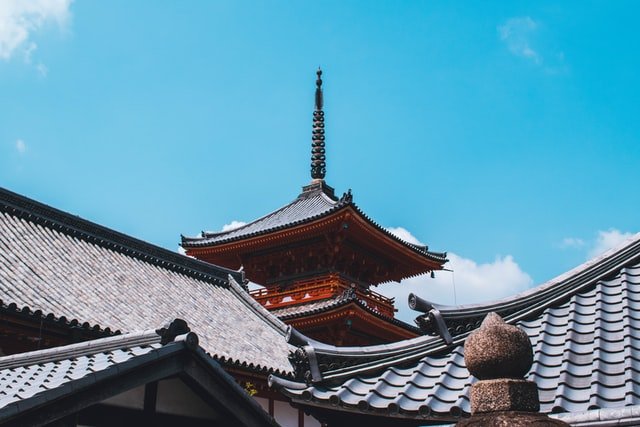 The Kiyomizu-Dera temple is located halfway up Mt. Otowa, the temple has a rich historical and cultural value. To feel the spiritual vibes of Japan, a visit to the temple is a must.
SOME PRACTICAL TIPS – "Japan Travel Guide"
Plan the trip in advance
Never run out of cash
Do not believe the street vendors easily
Learn Japanese or some basic phrases of the language
Have a stable internet connection
Stay updated, safe, and alert
The most important thing is to keep yourself updated through various official websites about the destinations you are visiting
Japan is a beautiful country, and it's safe even for solo female travelers, and the myth that it is an expensive country, is not true at all, here is a rough sketch of the cost, YEN is Japanese currency, and you can change the amount according to your country's rate, I have used YEN for the authentic idea as you will be spending in YEN in Japan;
Japan is a place that should be on your bucket list as it will not disappoint you, plan in advance and go for it without any second thought.
Do let us know your thoughts about Japan and our post also. You can comment or write to us at our mentioned email, any and all feedback/comment/suggestion/advice is and always will be welcomed and we will reply/respond to you as soon as possible.
To know about the valley of Kashmir, to which we have dedicated a whole section of our blog, check out our other posts at thekashmirvalley.com
And to read some more amazing posts about the countries/places/destinations all over the world, check out our trending section.
Some of our articles you may like :
"JAPAN TRAVEL GUIDE" Written by Muba Noor