Travel Restrictions 2021
The world has seen so much in 2020, and the Covid-19 Pandemic is on the top of the list, and the arrival of vaccines has given us a light of hope, that maybe after a whole year of being in lockdown/quarantine, our lives will return to the normal, and people have started planning trips and tours to various places, and some are already traveling to places that are following proper restrictions and sanitization procedures plus the ones those declared itself 'Covid free'. If you are one of those who are planning a trip, you can choose and decide your destination after reading our posts about some cool and amazing travel destinations at our trending section or you can read about Kashmir travel destinations and plan a trip according to your preferences, and today we will talk about restrictions (because of pandemic) in various countries all over the world, so you can plan your trip wisely;
The most important note is that you should avoid traveling if you test positive for COVID-19 or have a known exposure to it.
USA Travel Restrictions 2021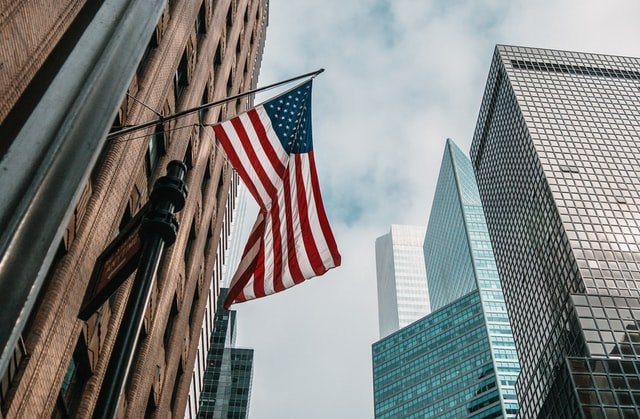 All passengers, traveling via flights and arriving in the U.S. (including U.S. citizens), everyone must have a negative COVID-19 test result or documentation of recovery from COVID-19 before they board the flight to the United States.
Get fully vaccinated if you are eligible
Get tested 1-3 days before your trip, test results of more than 3 days before will not be accepted
Get your test results before you travel and keep a copy of them with you during the trip, because you may be asked for them
Make sure to be tested with a NAAT or Antigen test
Regardless of vaccination or antibody status, travelers are required to provide the negative test results or documentation of recovery
If you have had a positive test in the past 3 months, you have to show your positive test result with a letter from your doctor or health department that states you have been cleared for travel.
UK Travel Restrictions 2021
If you are in the UK then you must stay at home, you cannot travel unless you have a legally permitted reason to do so.
It is illegal (according to new restrictions) to travel abroad for holidays and other leisure purposes
You must follow the new requirements of taking additional COVID test and quarantining
If you are legally permitted to travel, you should check restrictions and guidance on your country of destination as some countries have closed borders and some are bringing new rules and restrictions as precautions
Travel corridors are currently suspended in the UK
If you have been in a country that is on the travel ban red list of the UK, then before your arrival, you will need to quarantine in a government-approved hotel
UAE Travel Restrictions 2021
Only UAE national, residents with a valid residence visa can enter the UAE
Those who are eligible for a visa on arrival can also enter the UAE through ABU DHABI's airport
Take the PCR test 72 hours before your flight
Download the ALHOSEN UAE app before you travel to Abu Dhabi
Undergo a thermal screening and COVID-19 PCR testing on arrival
Rules apply to all travelers, except children under the age of 12
Must follow the quarantine guidelines
Australia Travel Restrictions 2021
Complete your Australia Travel Declaration (collects your contact details in Australia, your flight details, your health status, and quarantine requirements) at least 72 hours before your departure to Australia
All travelers arriving in Australia (including Australian citizens) must quarantine for 14 days at a designated facility unless you are arriving via QUARANTINE FREE FLIGHT FROM NEW ZEALAND
Temporary visa holders can depart Australia at any time, but they will generally not be permitted to return soon
You cannot come to Australia unless you are in an exempt category or you have granted an individual exemption to the current restrictions
You can request an individual exemption to Australia's travel restrictions, requests are finalized within 7 days generally but some complex cases may take a longer time
Canada Travel Restrictions 2021
Have your ArriveCAN receipt, test results, and quarantine plans ready
Take a test on your arrival and then go directly to your pre-booked hotel and wait for your test results up to 3 nights
Complete your quarantine period after your arrival
The restrictions all over the world are actually mandatory precautions that one should understand, the vaccine is a ray of hope for us but we have a long way to go, and the whole world has seen and suffering from this pandemic crisis, most important thing here is that we have to be aware not only for the sake of us, for the sake of others too, wearing a mask, wherever you go is mandatory, and social distancing rules and restrictions must be followed as told to help the management of the place. These restrictions and measures are to prevent further introduction and transmission of COVID-19 and the new variants of it, whatever you do, wherever you are planning to go, in the current situation, one must plan everything before, and keep yourself update with the help of information that is available on different official websites, read about the restrictions, follow them and plan everything according to it, different countries have different restrictions, so be aware of it.
Tell us your thoughts about the post in the comment section.
Check out our other posts at trending section and to know more about the paradise on earth AKA the Valley of KASHMIR, to which we have dedicated our whole blog, check it all out at thekashmirvalley.com
Any comment\advice\suggestion\feedback is and always will be welcomed, you can write in the comment section or you can write to us at our mentioned email, we will respond to it as soon as possible. Your feedback is precious to us as it will help us in improvising our work and giving our best to you.
Some of our articles you may like :
"Travel Restrictions 2021" Written by Muba Noor