BEST TRAVEL HACKS 2021
Holla Amigos, so here we are with some new tips and tricks to make your traveling experience more smooth and more fun. Who doesn't like traveling?!! Everyone loves to travel and to decide where you should go to have a memory of a lifetime, you can check out our other section named TRENDING on our website to check out some cool and amazing travel destinations.
The most important thing that one should remember is to get proper information of restrictions and safety measures of the destination/country you are traveling to via official websites.
And after deciding the place you want to visit, here comes the trickiest part, the planning, no matter if you are a travel junkie or a seasonal or rare traveler, there are some tips and tricks waiting for you that can help you save some more bucks and efforts, so let's get to it;
Book an air ticket in advance. If you are booking a domestic flight, book it ten weeks prior to your journey to get the cheapest fare.
In case you are wondering that how the flight tickets are getting more expensive every time you click on the website!!?? Here is the story – airline companies use browser cookies to track your searches, so they know what and when you want it, and you can defeat them in their own game by deleting your browser cookies and using the incognito mode.
The fact that the price ticket of a flight varies drastically according to your location. Do the trick, use a VPN (Virtual Private Network) to change your location virtually and save those few extra bucks.
The edgy kind of trick that you can use is booking tickets for Tuesdays, Wednesdays, and Saturdays. I know it sounds lame but if you can fly midweek and save some bucks then what's the harm in it. Because people usually don't fly on these days, so you can get cheap fare prices because of the lack of demand.
And the most generic and ancient tip that some of you know already about is – AVOID PEAK HOURS!! (it works, believe me)
Now comes the part of – packing. Don't rush it, you don't need a frying pan wherever you go, think about it thoroughly and make a list of the things that you should pack according to your need, for example – if you are planning a trip that includes hiking you will be needing things different from a person who is going on a beach vacation.
After you've done packing, make sure that everything on your list is double-checked because you don't want to forget anything useful and the stress of forgetting or arranging anything just before your flight will definitely ruin your mood.
The most important thing – pack some snacks. Not a whole meal, just some snacks to nibble on till you can find a place that satisfies your food cravings and pockets too.
If you or any of your travel companions are using any kind of medication, do not forget to carry them along and a copy of the prescription also, because you cannot find every medication everywhere.
Book rooms in advance via direct bookings if you can, because those third-party apps that offer you huge discounts are often scamming you and these discounts that seem too good to be true are mostly fake.
Try to find hotels with complimentary Breakfast or meals as it will save the money that you will spend on your food at the hotel or street food.
Find the most popular food guide app in your destination area and use the happy hour offers on meals.
Instead of some famous franchised restaurants, look for the family–run local restaurant/shop, it will give you the essence of the place, plus they will charge you moderately as they are the people who are doing this work because of their passion and not to gain profits only.
Traveling during a pandemic is something that can be stressful because of the restrictions and limitations that you will experience, but as a responsible human being, you should follow the rules and mandatory protocols of different places as they are meant to protect you and others from the virus. So remember;
Always wash your hands as it is an excellent way to prevent the virus
Do constant sanitization of your things in your hotel room
A mask is an essential item. You can't forget the mask
You must possess Disinfectant wipes and hand sanitizer, cleanliness is the key to stay safe during this pandemic
Get in touch with your hotel before booking the room and ask them about their sanitization process
Get yourself tested before your journey and take your result and do not forget to make copies of it
Always cooperate and follow different protocols of different places
Gain as much information as you can from official websites as they are the only reliable source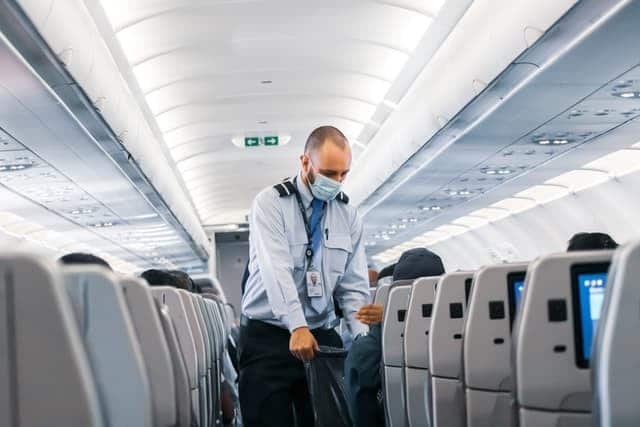 Some countries/regions/destinations are still having a surge in corona cases while some are totally corona free, so planning a trip to those corona free places is a wise idea in times of need like this, and pre-planning will make your journey hassle-free, so plan and book in as much advance as you can, it will save you a lot of money also.
DO NOT FORGET TO GET YOURSELF TESTED FOR CORONA VIRUS BEFORE YOUR JOURNEY.
And if you are planning a trip to Kashmir, do check out our section KASHMIR to know about the valley of Kashmir, the mini paradise of earth, to which we have dedicated a whole section of our website, and to know about the different destinations that you will love to see there.
Write your thoughts/comments/feedback in the comment section, it means a lot to us as it will help us to improvise according to your needs. You can write to us at our mentioned email also, we will get back to you as soon as possible. Till then stay safe. Stay happy.
Some of our articles you may like :
"Best Travel Hacks 2021" Written by Muba Noor